So, yesterday I posted the
Company
magazine's picks in our favorite jeans world. According to my comments section, which is not terribly popular, at least two people liked the post. So I thought it would be great to add some more accents on this season's jeans fashion.
This time it's a February'11
Glamour magazine's
picks in the post called "
Blue Dream
". Oh, these fashion industry people just know us too well!
So, dresses and mini skirts are on the menu, flavoured with some hot accessories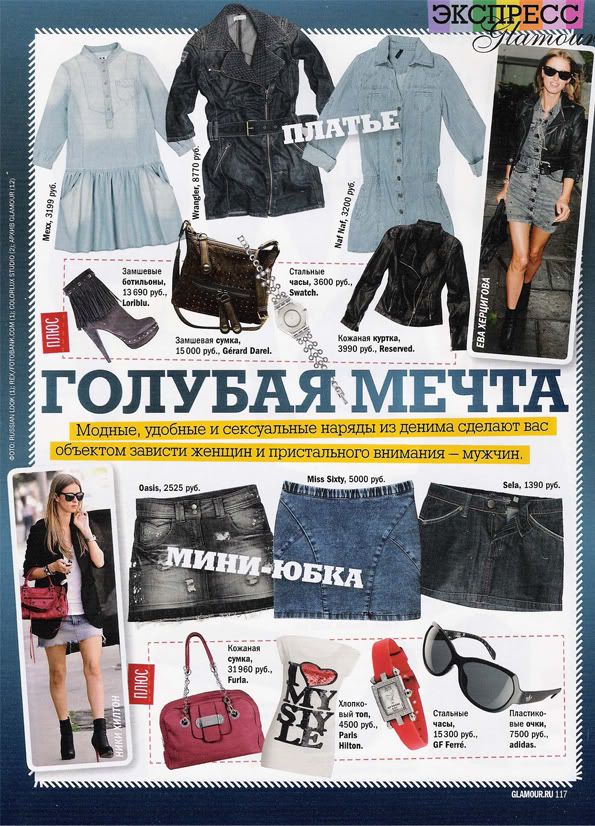 Denim jacket and jeans are never out of fashion, just find your perfect match!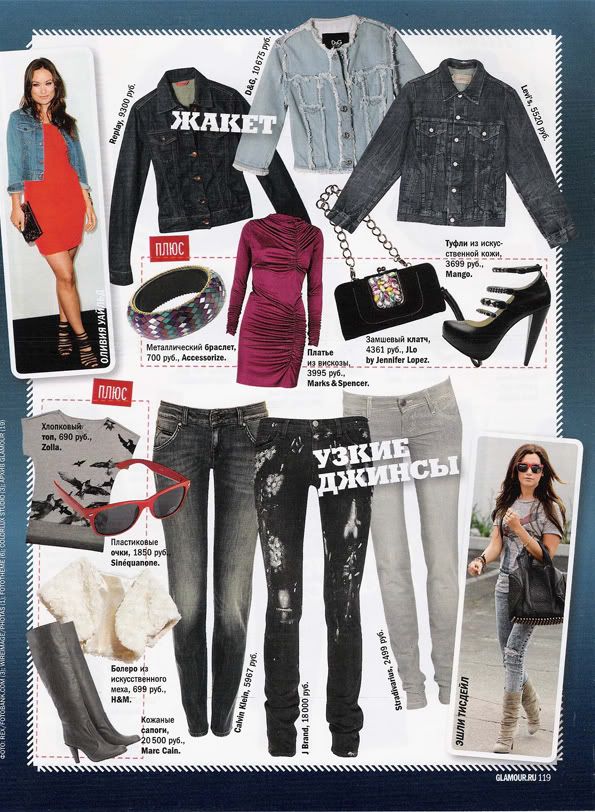 Last post on jeans
has covered the variety of wearing
jeans shirts
. Add some
not-so-skinny jeans
in your wardrobe as well. They go perfectly with popular army or biker boots and heels.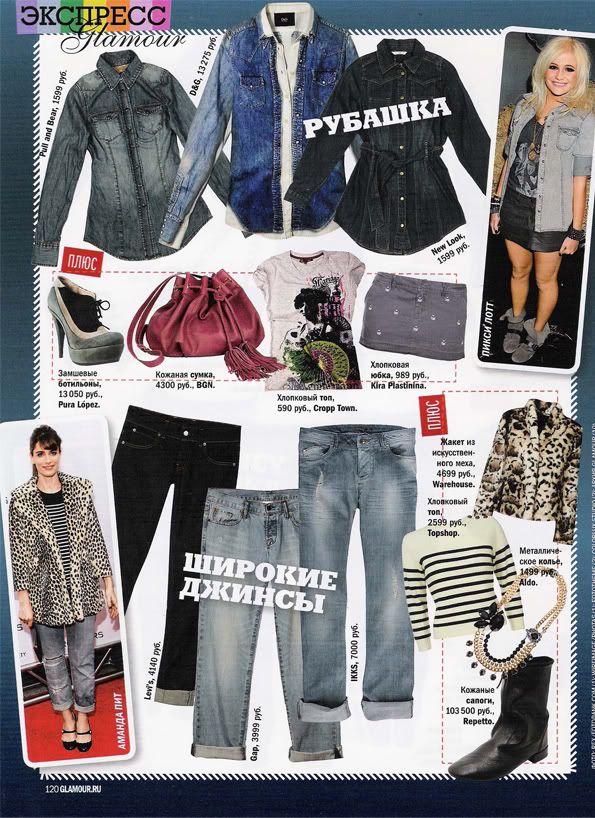 I hope it was somewhat helpful, ladies!
xoxo
Sasha.